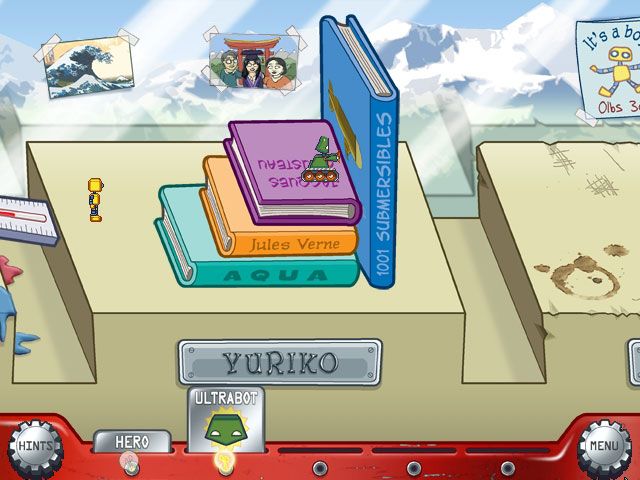 Using the pushing robot to push the book over?
Ground breaking.
Puzzle Bots
Genre -
Adventure, Indie
Metascore -
N/A
Developer -
Lively Ivy
Other Games by Developer -
N/A
Kris' Current Playtime -
0.2 hours
I went into this game with high hopes hoping that I was going to get something a little like the 'Professor Layton' series but much less talking and more puzzles. I was wrong. I didn't get any of those things. I think this would make a fun game for kids who like puzzles but just isn't engaging enough to keep adult wanting to play it all of the way through. Maybe it got harder as the game went on but the game never made me want to get that far. Unskippable chatting from the backdrop humans doesn't help much either.
Kris' Score
- 4/10